Cape Tryon Lighthouse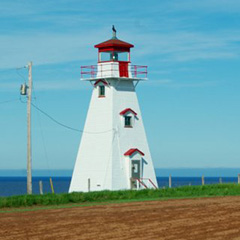 The square tapered wooden tower is shingled and painted white with red trim. A narrow plank deck with metal railing surrounds the simple lantern. There are pediments above the windows and door.The interior is unfinished. The lighthouse has always been electrified and has never had a dwelling.
Driving Directions:

Although this light is on private property, it can be viewed from a public road.
Central Coastal Drive - From Highway 6 in New London at the Lucy Maud Montgomery Birthplace, go north on Highway 20 for 6.9 km (4.3 miles) and then turn right on River Road (Route 263). Follow River Road until it ends, then turn left onto Cape Road. After 1.0 km (0.6 miles) there will be a dirt road (Cape Tryon Road) on your right. The Cape Tyron Lighthouse is located at the end of this private dirt road.
GPS Coordinates: 46 32 02.3N 63 30 21.9W
---
Technical Data
Status: Active
LOL number: 1061
Date Built: 1965
Electrification and De-staffing Dates: The light was always electrified.
Nominal Range: 8 NAUTICAL MILES
Focal Height: 33.4m, 109.5'
Light: LFL; Long Flash white light
Flash Pattern: Flash 2 seconds Eclipse 4 seconds
Tower height: 12.4m, 40' 6"
Historic Data
Although records indicate that a light was established here in 1865, the first lighthouse situated on the site was built in 1905. It was one of the Island lighthouses that remained in service year round from1943-1945 to aid wartime pilots training at the British Commonwealth Air Training Schools.
The current lighthouse was built in 1965 to the right of the original lighthouse.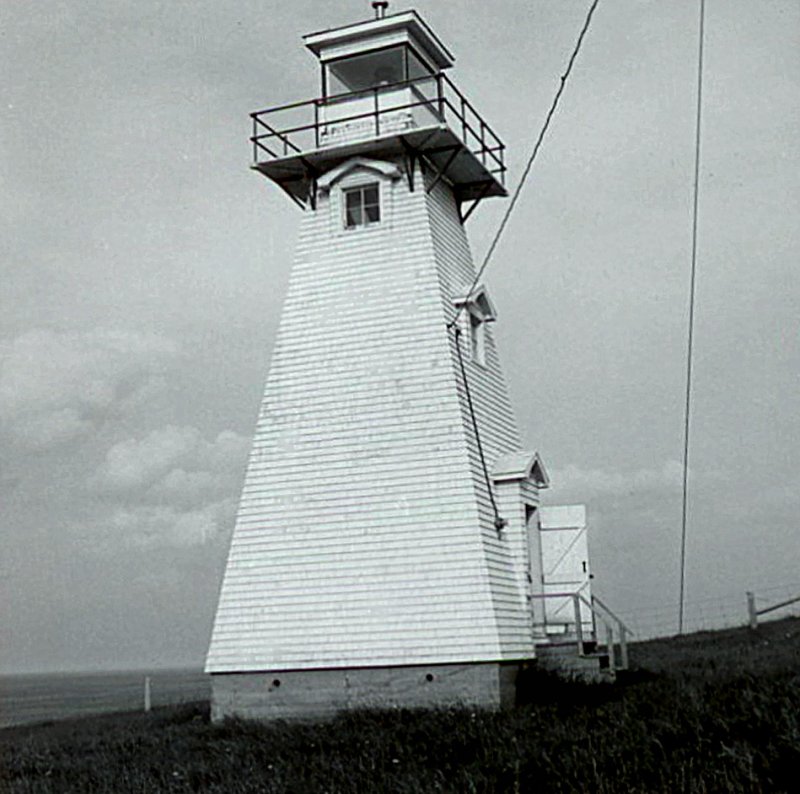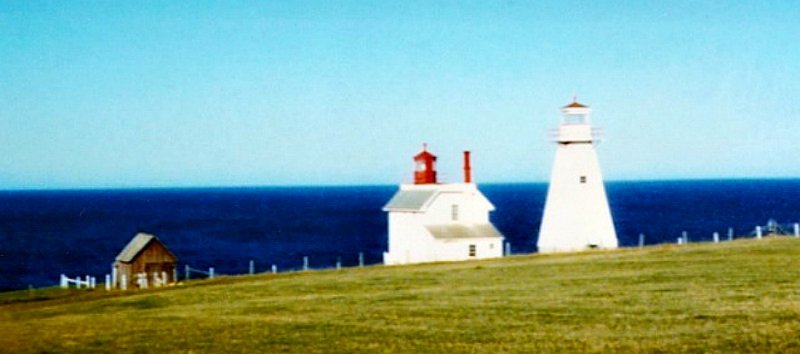 ---
Lighthouse Keepers
The light was always electrified.
Current Owners/ Operators:
Government of Canada. A petition for ownership has been submitted under the Parks Canada Heritage Lighthouse Program.