Former Annandale Range Light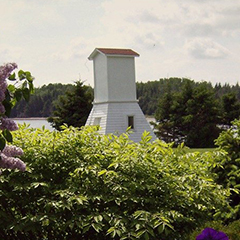 Former Annandale Front Range Light - This small tower is the only one of its type on Prince Edward Island. The bottom section is a typical small square tapered tower. The upper section, a wooden lantern, looks like a rectangular shed having straight sides with a peaked roof. The light shone through a small window in the upper portion of the red vertical daymark. This tower was painted white and stood 4.3m (14 feet) high. This has been restored to excellent conditions by its present owners.They have had to reinforce the rapidly eroding bank on the river.
Driving Directions:

Points East Coastal Drive - Turn off Route # 4 onto Route # 310 at Dundas Corner. Continue for approx 8 km . At this point you can choose to turn right at a clay road called Lighthouse Road, or continue a little farther to a paved road on the right called Nortons Road. If you take the Nortons Road, you can follow it until you reach a corner called River Road.
This is a great spot for photos. Also this road continues to the shore close-by giving you a great shore view of this range.
GPS Coordinates: 46 26 61 N, 62 43 61 W
---
Technical Data
Status: Decomissioned / Private
Date Built: 1898
Privately Owned
Electrification and De-staffing Dates: De-staffed in 1989
Tower height: 4.3m, 14'
Historic Data
In 1898, the Former Annandale Front Range Light was established in the village of Annandale, 220 feet north from the shore and 312 feet northeast of the public wharf.
The Front Range light was relocated to a new site in 1917 and decommissioned in 1990.
The current owners bought this range light in 1991.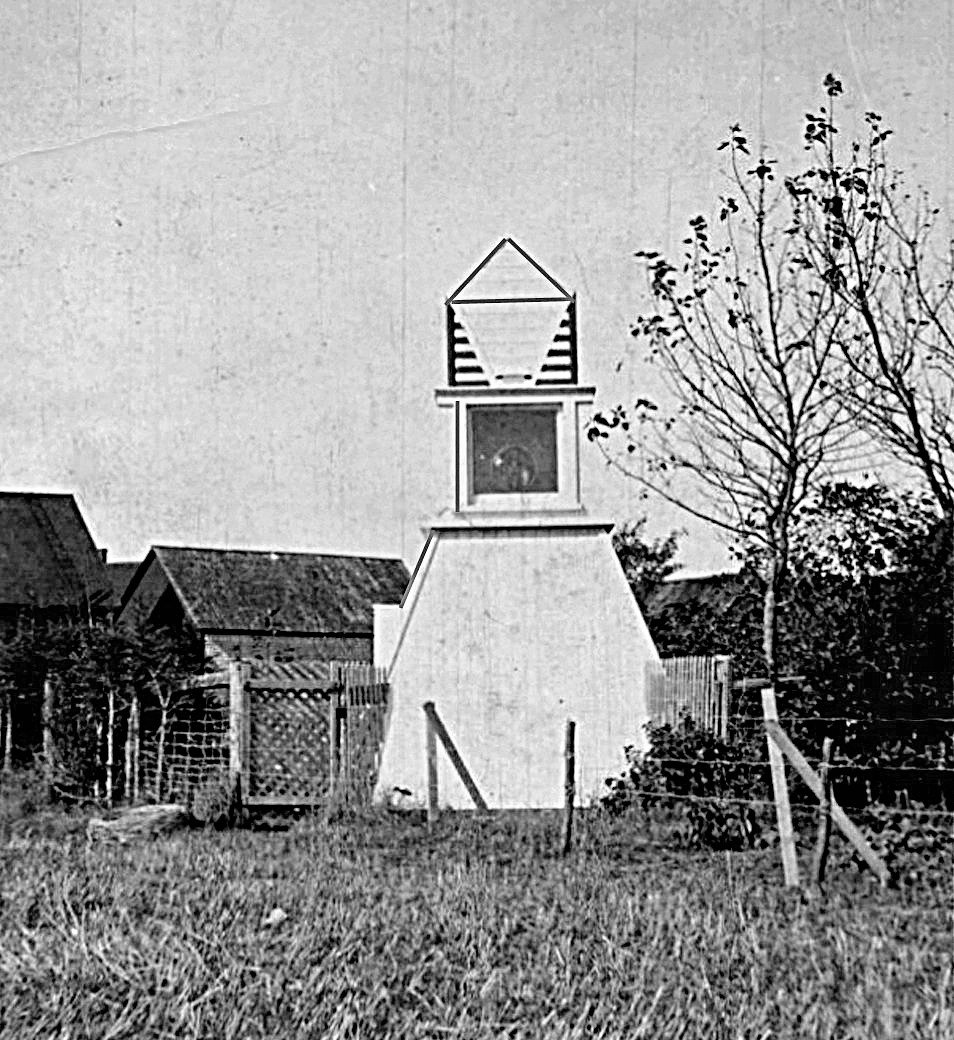 ---
Lighthouse Keepers
1898-1912 - Alfred Robertson
1912-1922 - James Norton
1922-19?? - A. Robertson
Current Owners/ Operators:
This range light has been privately owned since 1990.